Artworks and poetry: Kirsten Haabeth 2018-2023
Poetry translated by Hilde Morris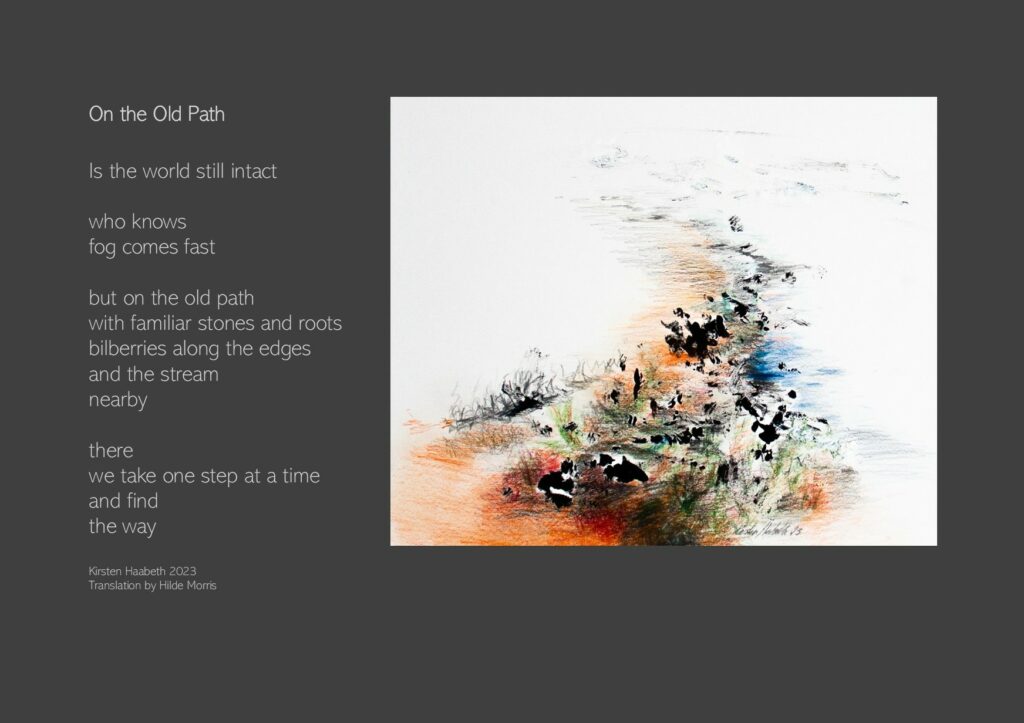 GAMMEL STI
Henger verden ennå sammen
hvem vet
tåke kommer fort
men på den gamle stien
med velkjente steiner og røtter
blåbærris langs kantene
og bekken
like ved
der
tar vi ett steg av gangen
og finner
fram
2023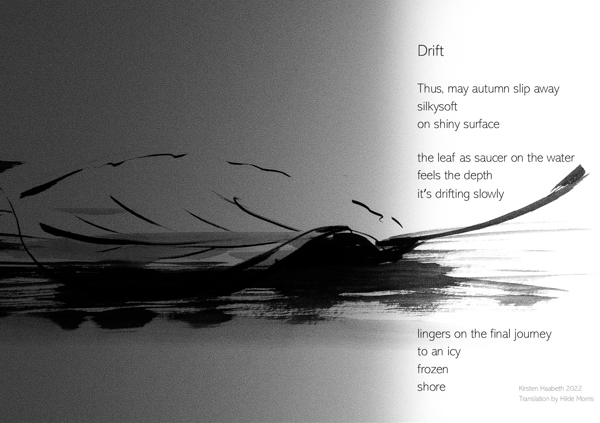 FERD
Slik kan høsten også fare
silkemykt
på speilblank flate
bladet som en skål på vannet
kjenner dypet
driver sakte
nølende på siste ferden
til en islagt
frossen
bredd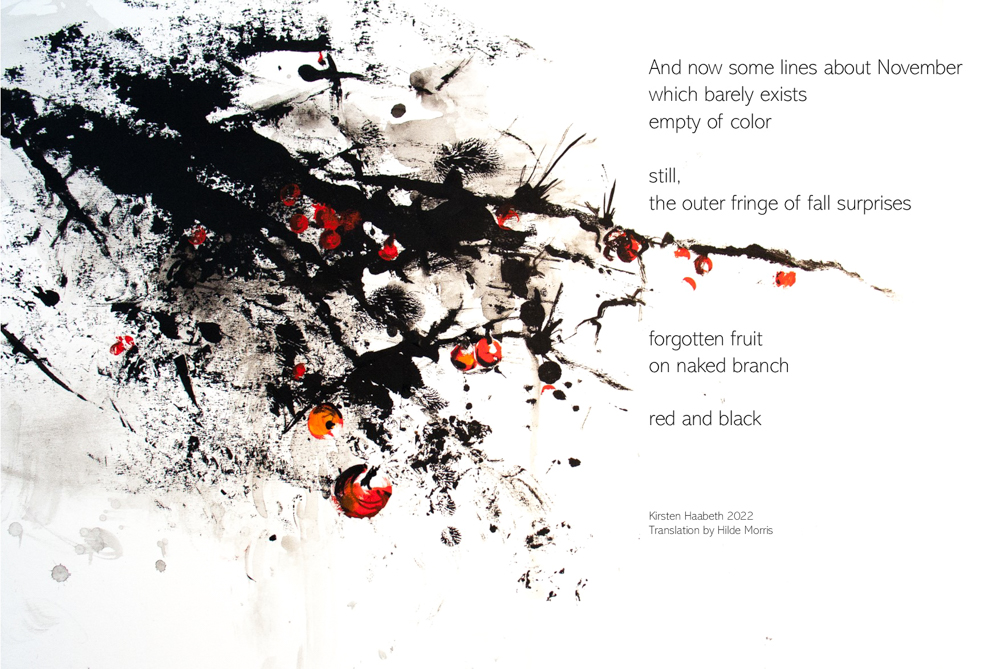 Ytterkant

Og så noen linjer om november
som knapt eksisterer
tømt for farge

høstens ytterkant overrasker likevel

gjenglemt frukt
på naken grein
rødt og svart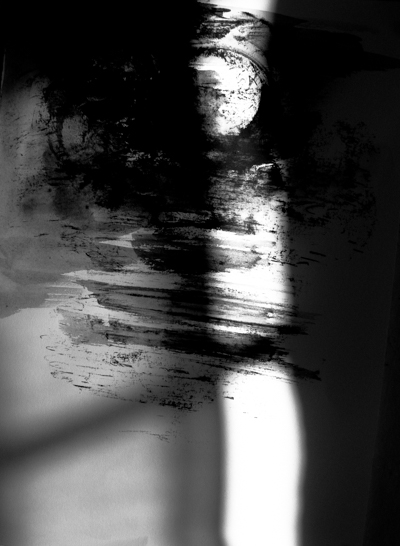 August
Close by the moon
we′re far from earth
a shine
while boats slowly
leave the ports
to meet the sky
with flashing signals
out there
at sea somewhere
Then I set out to swim
with the moon
now it sails away
to a hiding in clouds
stay with me
moon
remain at the mountain ridge
nice and round
I need your escort
till morning comes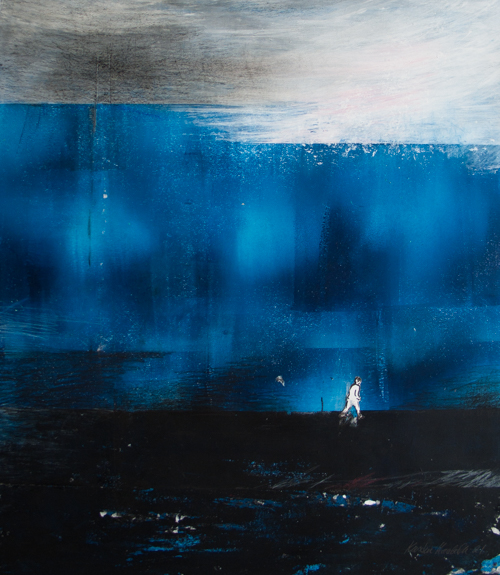 Time
Now time flies on
past sand and beaches
across the sea
to brighter coasts
before it joins
for a while on earth
with the one
who wanders
alone out there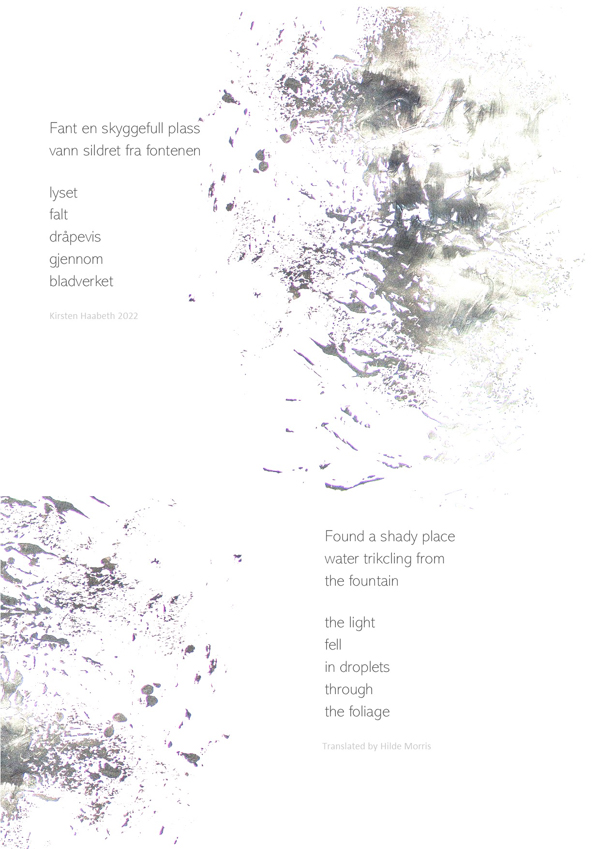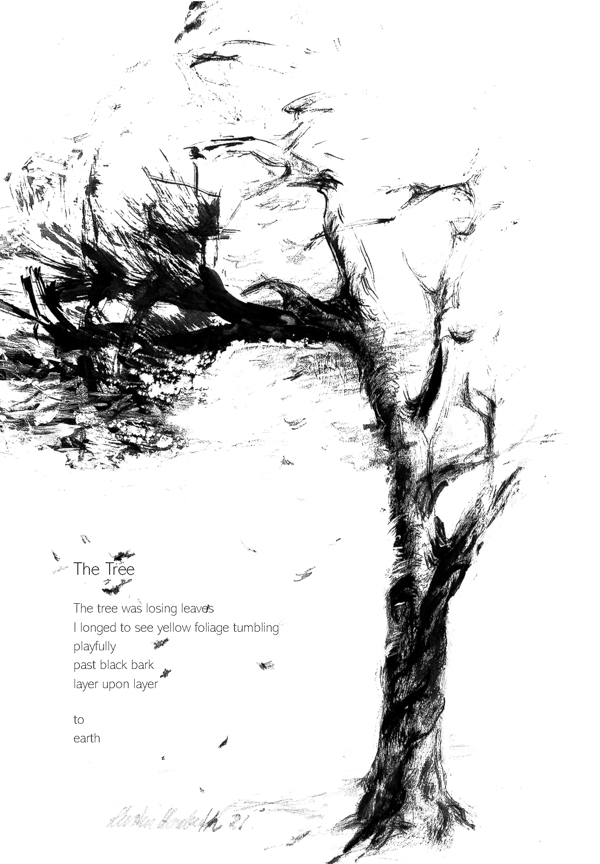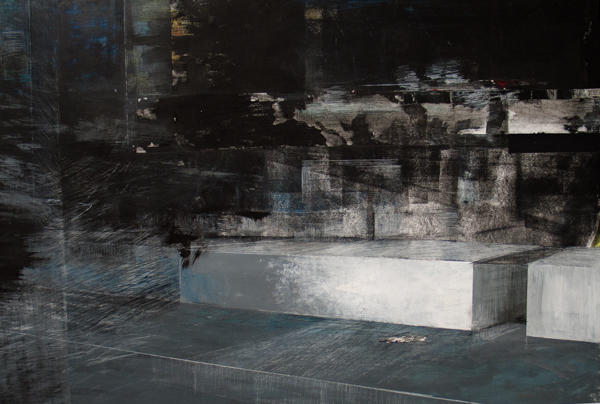 Closing time passed
yet someone arrives
knocking on locked doors
listening to echoes of voices long gone
finding a podium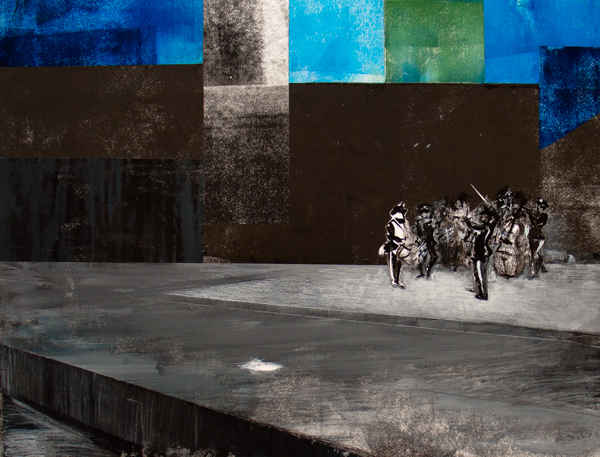 The Little Orchestra
The little orchestra has set the stage
uniforms donned
conductor's baton raised
soon!
the train will thunder into the station
tone deaf, untuned, full
play!
for teeming chaos
for those running blindly,
hither and dither
play!
For overfilled platforms
loudspeaker voices
and busy bluster
play!
for the lonely and mourning hearts
who have lost the sparkling gift of joy
play!
For
now
the train
thunders in
to the station
now!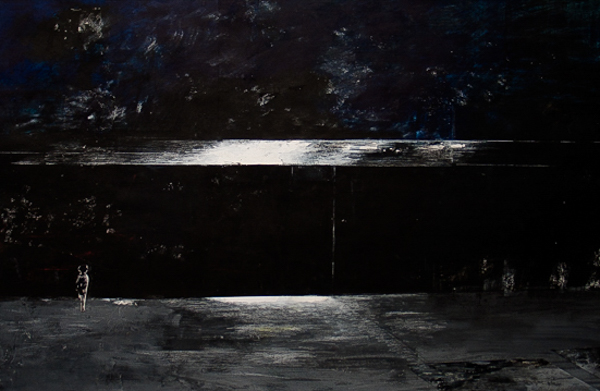 Long Distance
We are not homeless
but homeless
with infinite space
to roam
only seldom do we see
face to face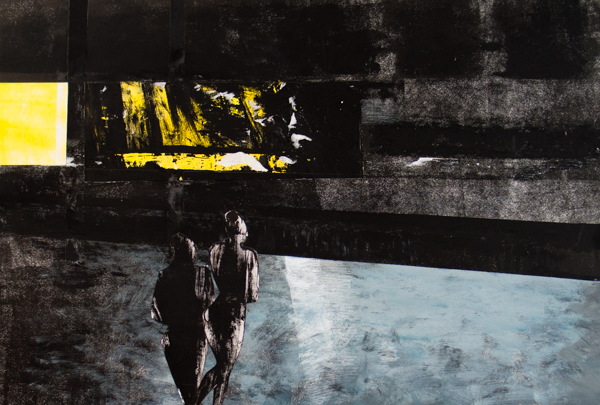 Two at the station
The moment passed
the train left
leaving two at the station
they found a crossing
the right track
bound for home
some seconds of empty silence
the light was left behind
on the platform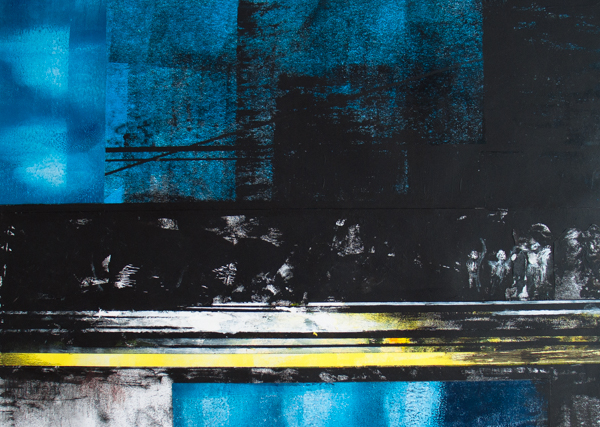 Somewhere Along the Line
Somewhere along the line
noted in the passing
forgotten
still
the music
follows the tracks
leaving
some notes
does not
disappear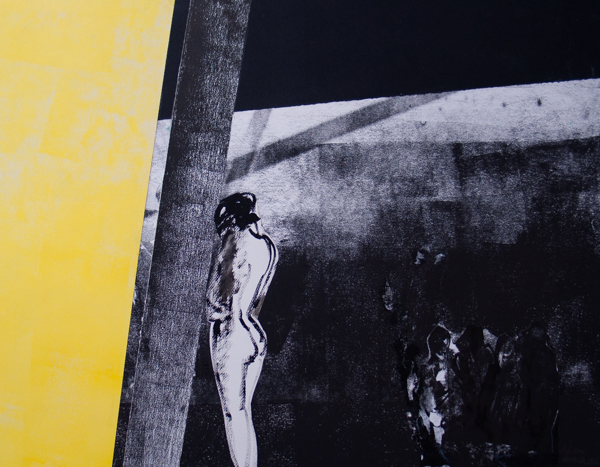 Beyond the Picture
Beyond the picture
between the lines,
in the silence
the pauses and the parentheses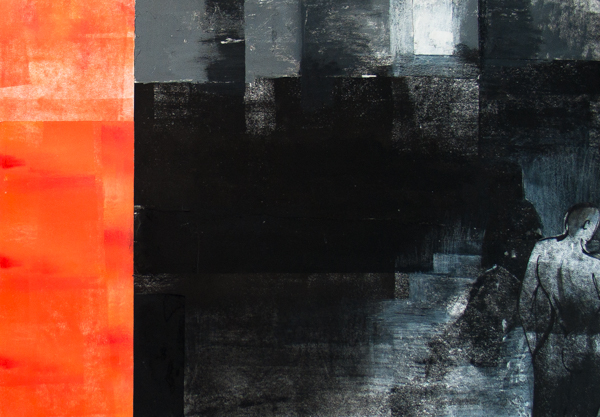 The Waiting
From my window
I glimpse someone
waiting for
the daylight
perhaps a gust of wind
will invite the dainty leaves
to dance along the streets
perhaps hurried footsteps
will give the morning hope
but now
in the quiet of the night
nothing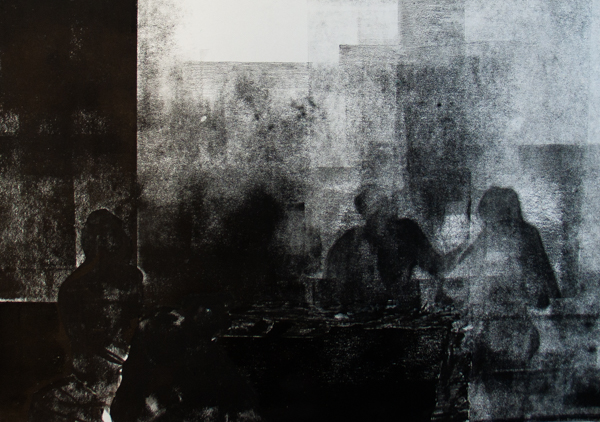 Shadow Dialogue
Voices in the dark
behind doors
under bridges
dialogue along the roads,
across the borders
along the walls
barely heard
finely tuned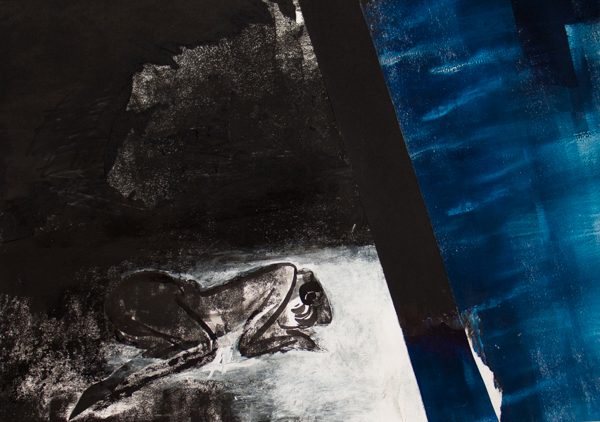 She is Sleeping
she is sleeping
will not awaken
cover with a blanket
take care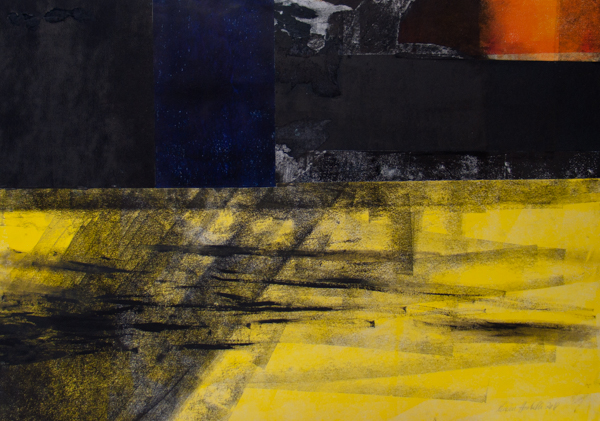 Yellow Asphalt
stories
not heard, not told
etched into
yellow asphalt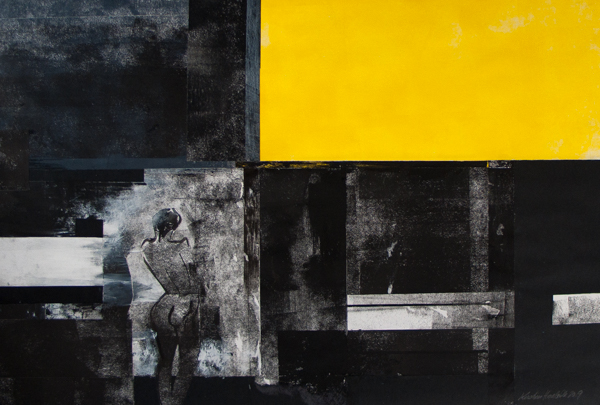 Before Departure
Before departure
limbo
no man's land
the platform on the other side
nearly empty
happiness
is not allowed
here
take me along!
take me along
take me along
take me along
like a song
like a heartbeat
along the railway tracks
miles away
through open landscapes
until I can breathe
again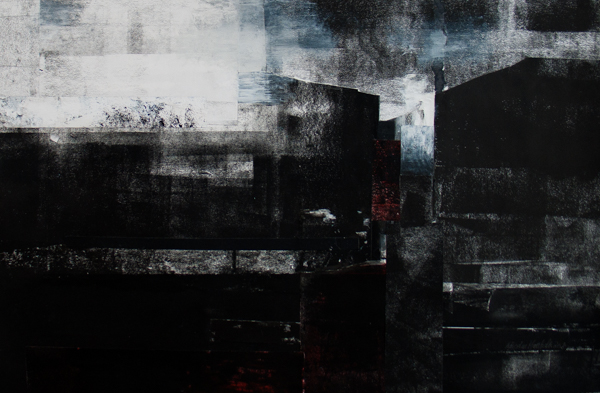 Outskirts
Outskirts
what remained when we left
drawn to another center
we hoped to find
flower fields
wider views
romping grounds
now who colours the place we left
climbs on the monkey bars
plays ball between structures
skips on one foot
in dangerous play
on the railroad tracks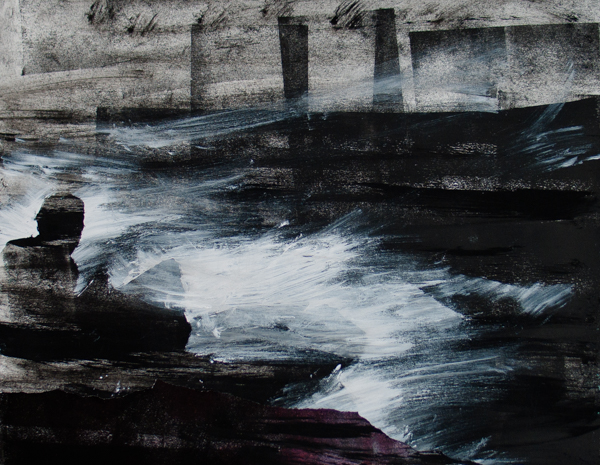 Arrival with No Port
Arrival with no port
no speeches
no brass fanfares
the mayor is off on a cruise
the band is on a tour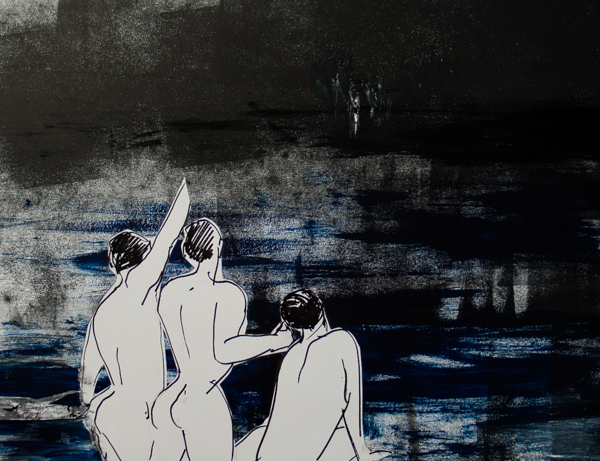 Signal
A signal
to the other side
is received
a warning, a shout without words
then
silence spreads
as nighttime falls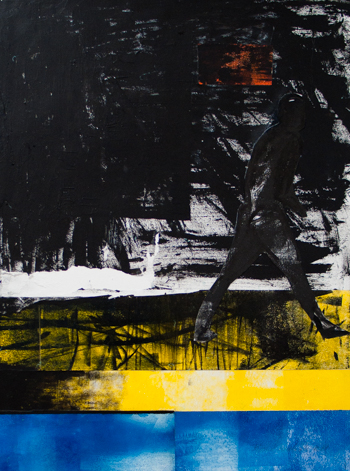 En Route
En route to another place
rhythmic and blind
nonstop
beyond the
frames
you leave
the scene
gone!
Artworks and poetry: Kirsten Haabeth 2018-2020
Poetry translated by Hilde Morris 2020